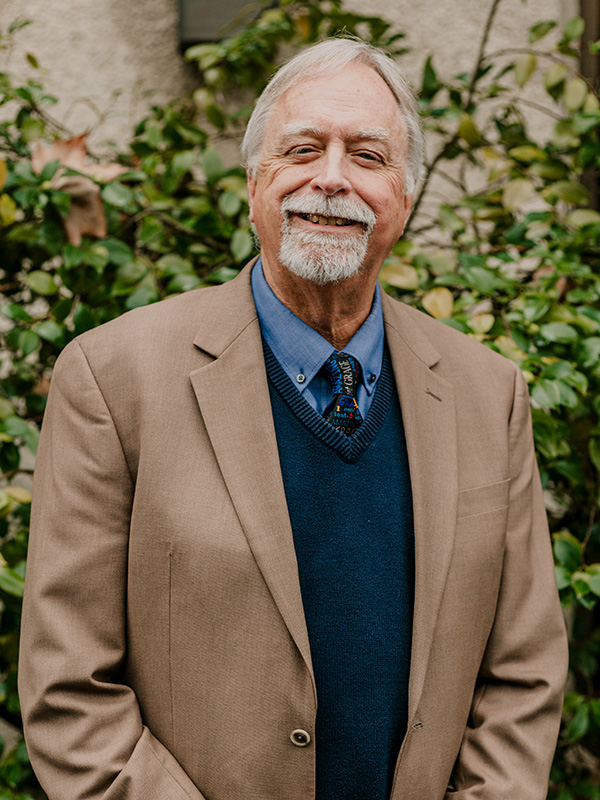 Bradford Newton, Chair
Bradford Newton is the executive secretary of the Pacific Union Conference of Seventh-day Adventists. Before accepting his current position, he served as the president of Nevada-Utah Conference and director of religious liberty for the Pacific Union. He has pastored congregations in California and Illinois. Newton earned a B.A. in theology, an M.Div., and a D.Min. from Andrews University.
Chip Gabriel, Vice Chair
Chip Gabriel is a principal for Generations, LLC, a nationally recognized owner and operator of retirement facilities on the West Coast. He is also a managing director of Thurman Holdings I and Aequitas Real Estate Fund I, limited partnership private equity funds with over $50,000,000 of assets under management. He received a Bachelor of Business Administration from PUC in 1988 and went on to earn a Master of Management from the Atkinson School of Business, Willamette University.
Jana Aagaard
Jana Aagaard is an attorney specializing in health care law, with emphases in health information privacy and technology and clinical research. She graduated from Pacific Union College in 1976 (BA, English literature) and earned an MA degree in English literature from the University of California, Irvine, in 1977. She received her JD degree (magna cum laude) from the University of San Diego in 1992.

She was an associate at Luce, Forward, Hamilton & Scripps in San Diego, CA before becoming in-house counsel at Sharp Healthcare (San Diego) in 1999. Since 2002, she has worked for Dignity Health (formerly named Catholic Healthcare West) both as in-house counsel and of counsel. Dignity Health is the largest nonprofit health system in the western United States, with 39 hospitals in California, Arizona and Nevada. Ms. Aagaard is currently the lead attorney at Dignity Health for all health privacy issues; she advises Dignity Health on all aspects of state and federal privacy compliance requirements, health information exchange, the federal "Meaningful Use Incentives" program and emerging health technologies.

Ms. Aagaard is married to Victor F. M. Aagaard (PUC 1978) and has two children and two grandchildren. She is an active member of the Carmichael Seventh-day Adventist Church.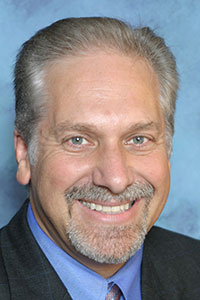 Tony Anobile
Vice President, Pacific Union Conference
Elder Tony Anobile joined the Pacific Union as vice president in January 2016. Prior to his current position, he spent the 17 years of his career in the Southern California Conference ministering as a local church pastor, directing youth and young adult ministries, and eventually working as assistant to the president. In 2003, he became executive secretary of the Arizona Conference, and in 2008, its president, where he served until joining the Pacific Union. Anobile graduated from Montemorelos University in Mexico with a bachelor's degree in theology and completed a master's in religion at Loma Linda University, La Sierra Campus.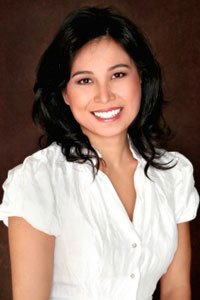 Sheila Atiga Hodgkin
Sheila Hodgkins is the programs chair of the National Auxiliary to the Alumni of the Loma Linda University School of Medicine. She is also the founding member and chief development officer of XRtainment Zone/MedPlay Technologies, and an active member of the San Bernardino County Medical Alliance. She holds a degree in behavioral science with an emphasis in psychology from Pacific Union College, and a Master of Science degree in marriage and family therapy from Loma Linda University.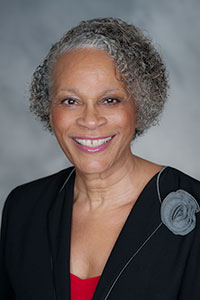 Arnetha F. Ball
Arnetha F. Ball is Professor of Education and the Co-Director of the Center for the study of Race, Ethnicity and Language (CREAL) at Stanford University, where she has taught for the past fifteen years. Dr. Ball is one of the nation's leading scholars conducting research on educational linguistics, urban education and the preparation of teachers who have the skills, knowledge and dispositions needed to make a difference in the educational lives of poor, underachieving and historically marginalized students in transnational contexts.
Theodore Benson
Theodore Benson is the treasurer of the Pacific Union Conference of Seventh-day Adventists. He graduated in 1971 from what is now La Sierra University with a degree in business administration and accounting, and from 1969-1970 studied IBM systems engineering. Since then, Benson has held several positions in the union, including associate treasurer and undertreasurer, committing significant funds to PUC each year.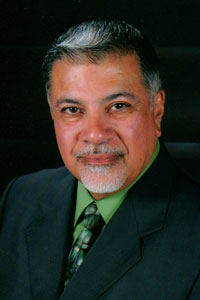 Ramiro Cano
Ramiro Cano is president of the Central California Conference of Seventh-day Adventists. He began ministry as a lay pastor in New Mexico, until the Texaco Conference called him to a full-time pastoral position in 1993. He later moved to California, where he served as the senior pastor of the Milpitas Church and eventually as the executive secretary of the conference. He was elected to his current position in 2010. Before joining the ministry, Cano worked in corporate technology as manager of systems and programming for ARCO Transportation Company and director of information services for Syncor International. He also taught at Western New Mexico University.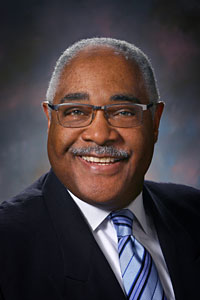 Ricardo B. Graham
Ricardo B. Graham, is president of the Pacific Union Conference of Seventh-day Adventists. Graham received a Bachelor of Arts degree from Oakwood College, a Master of Divinity degree from Andrews University and a Doctor of Ministry degree from San Francisco Theological Seminary. Graham became executive secretary of the Pacific Union Conference in February 2006, after serving as president of the Northern California Conference since February 2001, and as executive secretary of that conference since 1995.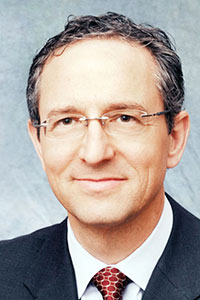 Steven Herber
President & CEO, St. Helena Hospital
Steven Herber, MD, FACS, is a board-certified plastic surgeon and medical director of the St. Helena Institute for Plastic Surgery. Herber earned a bachelor of science degree from Pacific Union College in Angwin, Calif., and a medical degree from Loma Linda University School of Medicine. He completed a general surgery residency at Loma Linda University Medical Center, plastic surgery residency at Yale University, as well as a fellowship in maxillofacial and pediatric plastic surgery at Akron Children's Hospital Medical Center in Akron, Ohio.
Bonnie Hernandez Comazzi
Bonnie Hernandez Comazzi is a licensed Marriage and Family Therapist practicing in Sonora, Calif. She is a 1975 and 1999 graduate from PUC's department of nursing, and completed her M.S. in Marriage and Family Therapy in 2007. Bonnie and her husband Jim Commazzi, M.D., '75, are active volunteers, philanthropists, and leaders in the Seventh-day Adventist Church. In recognition of their leadership giving to Pacific Union College, part of the renovated library was named the Comazzi Family Learning Commons in their honor.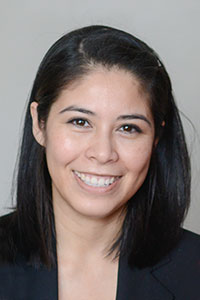 Esther Herold
Esther Herold is an attorney in Washington, D.C. She graduated from PUC magna cum laude with honors, with a B.S. in government and history and a minor in business administration in 1998. She then went on to earn her J.D. from Georgetown University Law Center in 2001.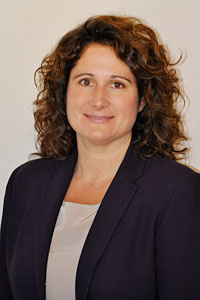 Kristine Johnson
Kristine Johnson is a speech language pathologist at the Howell Mountain Elementary and Pope Valley Elementary schools. Starting her education at PUC in 1984, she studied speech pathology at Loma Linda University's School of Allied Health, earning a B.S. in 1988 and an M.S. in 1989. In addition to her roles in elementary education, Johnson serves on the board of the Archie Tonge Education Foundation, which provides grants and scholarships to worthy PUC students.
Dwayne Leslie
Dwayne Leslie is the director of legislative affairs for the Seventh-day Adventist world church and the denomination's liaison to the U.S. Congress and the White House. He graduated from Andrews University with a B.A. in economics in 1988 and then went on to earn a J.D. from the University of California at Berkeley in 1991. His legal career has spanned the realms of corporate law, health care, media production, and pharmaceutical development.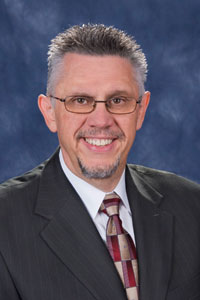 James Pedersen
James Pedersen is president of the Northern California Conference of Seventh-day Adventists. Pedersen earned B.A. degrees from Pacific Union College in both history (1974) and theology (1977), went on to earn a Master of Divinity degree in 1981 from Andrews University, and was ordained to the gospel ministry in 1983. After serving local congregations for 25 years, he has held a variety of conference administrative posts.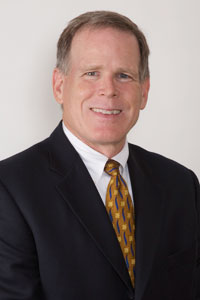 Steven Spears
Steve Spears is the executive director of the California Housing Finance Agency, the state's program to assist low-income homebuyers and renters. Spears graduated from Southern Adventist University with a B.S. in accounting in 1975, from the University of Tennessee the next year with an M.B.A. in finance, and with a J.D. from the University of the Pacific McGeorge School of Law in 1987. He has also served as a professor, and has taught in PUC's business and administration program.
Berit Von Pohle
Berit Von Pohle is the director of education for the Pacific Union Conference of Seventh-day Adventists. She holds B.S., M.A., and Ed.S. degrees in education from La Sierra University. She has worked in Adventist education for over 30 years as a teacher, a counselor, a principal, and most recently as superintendent of schools for the Northern California Conference of Seventh-day Adventists.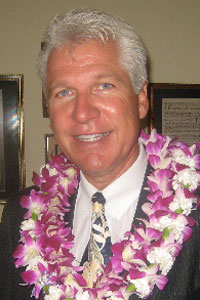 Ralph Watts
Ralph Watts is the president of the Hawaii Conference of Seventh-day Adventists. A citizen of the world, he grew up and attended academies in South Korea and Singapore, finally graduating from Sheyenne River Academy in North Dakota in 1976. He studied theology at Walla Walla and Union Colleges before earning an M.Div. at Andrews Theological Seminary in 1983. He returned to school to earn a D.Min. from Fuller Theological Seminary in 2001 with a dissertation on small group ministries.