PUC Promise
Loan Payback Assurance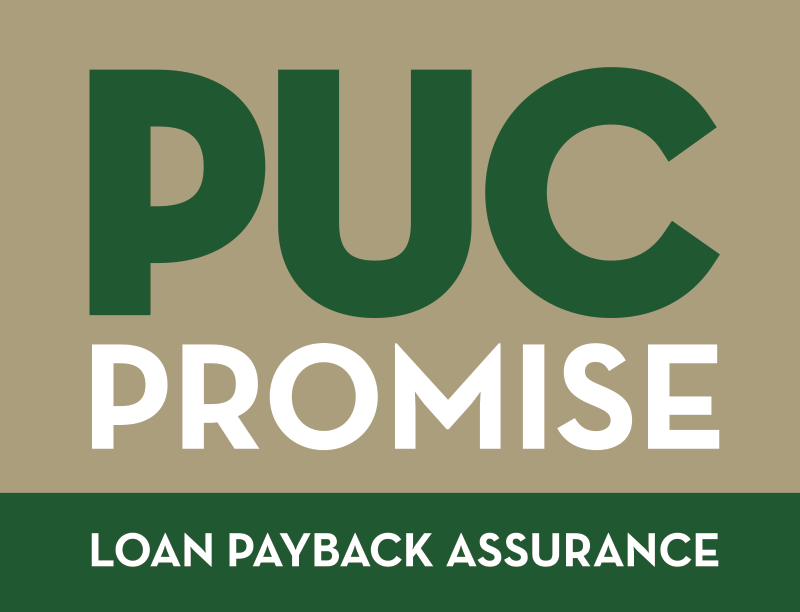 The PUC Promise
While the benefits of an education are incalculable, planning for a future with student loan debt is a challenge. This is why we offer the PUC Promise, our loan payback assurance that allows PUC graduates to follow their calling without the fear of debt.
What Is It?
The PUC Promise is a Loan Repayment Assistance Program (LRAP). An LRAP is like a financial safety-net that we offer at no cost to you or your family. If your income after graduation is under $45,000, we can help you pay back your federal, private, and parent PLUS loans.
How the PUC Promise Works
You pay nothing. This is one more way PUC invests in your success!
1. Review and sign your LRAP Award
2. Enroll and graduate from PUC with a bachelor's degree
3. Work at least an average of 30 hours per week – in any profession (or more than one job if needed)
4. Begin repaying your federal, private alternative, or parent PLUS loans
5. The PUC Promise reimburses a percentage, or all, of your loan repayment
Nursing students are ineligible for the PUC Promise. For full details, please visit myLRAP.org/PUC.
Questions?
The PUC Promise is new and we're sure you've got questions. Reach out to our Admissions team via phone (800) 862-7080, option 2, or email admissions@puc.edu for more information.