Faculty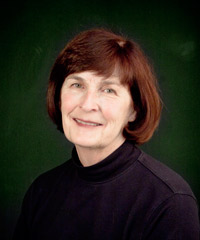 Cheryl Daley, B.A.
Instructor of Fine Art
Office: Fisher Hall 212
Phone: (707) 965-6402
Faculty Since: 2004
Education:
B.A., Pacific Union College, 1963
Biography:
Cheryl Daley, B.A., instructor in art, specializes in 3-dimensional fine art and is the co-director for PUC's Rasmussen Art Gallery. Daley has taught art at all levels, pre-school through graduate school. She has also worked as a graphic designer and scientific illustrator for Loma Linda University and has run her own graphic design business, The Fine Line. She has been working at PUC since 2003. Daley's hobbies include participating in many aspects of music in conjunction with her husband's career as musician and sound/video engineer. She also enjoys outdoor activities including hiking, sailing, and camping.
Copyright © 1996-2018 Pacific Union College | All Rights Reserved.