Global Health
What is Global Health?
The study of global health provides an educated view of potential solutions for widespread health issues. Students study the health of different cultures and countries, and the differences between them, by investigating what policies are helping health issues. Global Health students also learn to identify health needs of different communities across the globe and consider how to positively impact the overall health of these communities.
Is Global Health the right path for me?
Ask yourself a few questions:
Are you interested in how policy shapes the public's health?
Are you interested in conducting research?
Do you want to make health more accessible and equitable for all?
Students who study global health are fascinated by health and well-being, driven to help others, and enjoy research and education. Research and education are the backbone of the profession, but transforming that research into usable, understandable material to the average person is a key component to the career as well. If you are passionate about discovering how public health is shaped and are eager to help communities through education, Global Health may be the career path for you!
What kind of classes will I be taking
Global Health students begin by taking more general health classes, such as Nutrition, Healthcare Economics, Health Communications, and Environmental Health and then progress to take more specific courses in the field, like Population Health, Health Systems of the World, Issues in Global Health, Epidemiology for Public Health, and more. The courses create a deep foundation for understanding Global Health issues as you further your education.
Major in Global Health B.S. Guide Sheet Major in Global Health B.A. Guide Sheet
What is PUC's 4 + 1 in Global Health all about?
PUC and Loma Linda University (LLU) have signed an agreement to provide a seamless transition of students from PUC's Bachelor of Science in Global Health to Loma Linda University School of Public Health's Master of Public Health (MPH) in Global Health.
Students that meet the qualifications can now complete an MPH in Global Health in 5 years vs six years.
Why Choose a Career in Global Health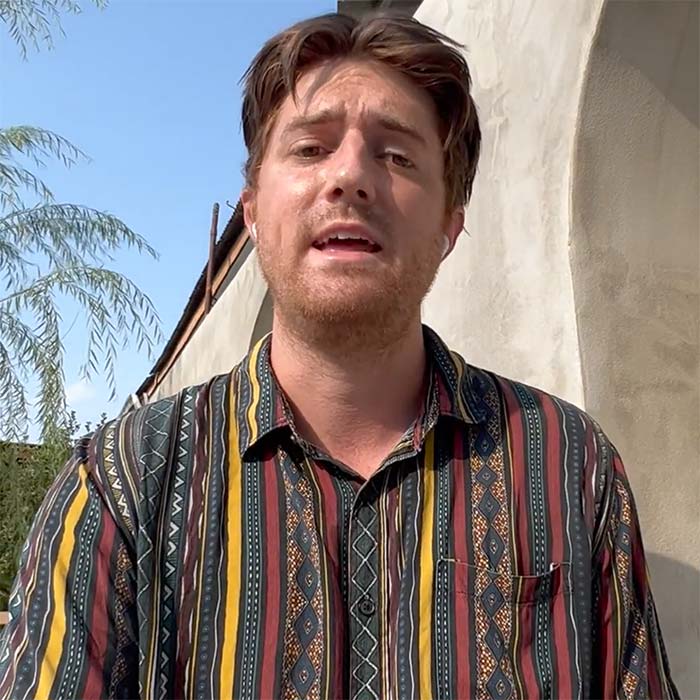 Rees Reiner
Director of Programs and Operations at The Reiner Foundation
Why Choose a career in Global Health - Part 1 (Rees Reiner)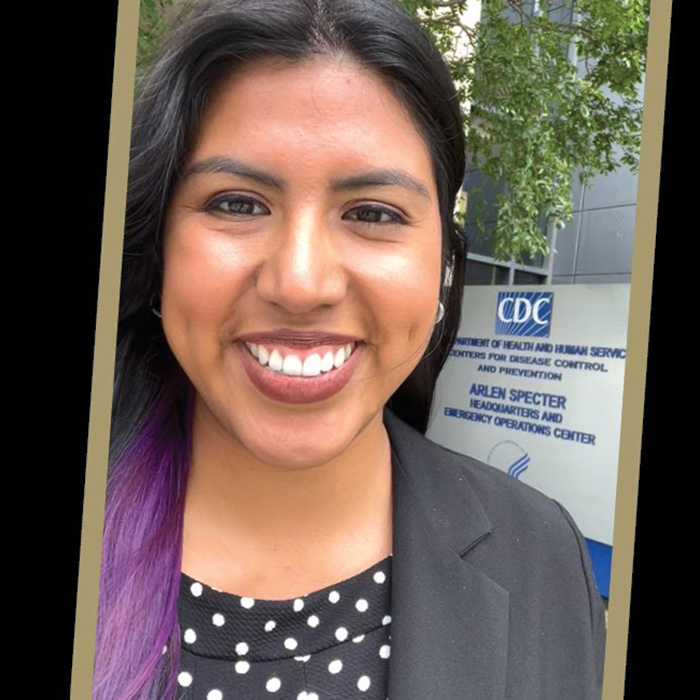 Karla Estudillo
Monitoring and Evaluation Fellow
Why choose a Career in Global Health - Part 2 (Karla Estudillo)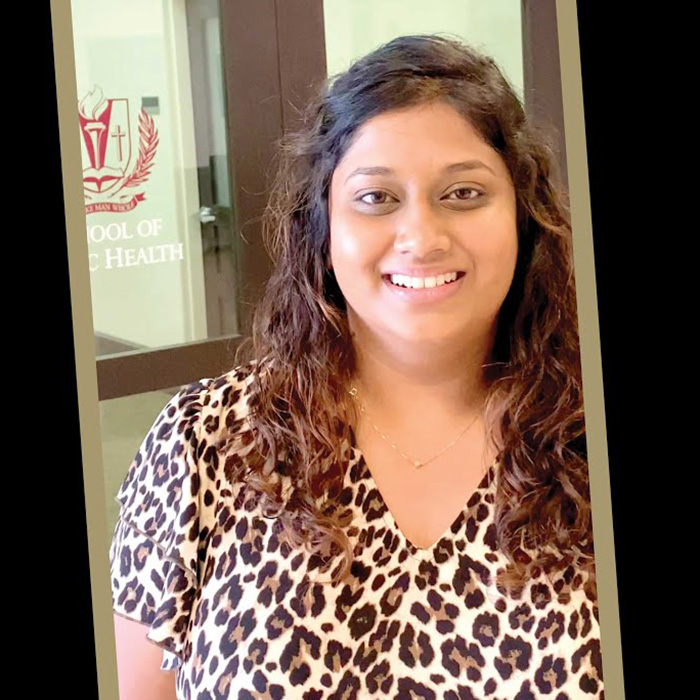 Nishita Matangi
Public Health Media Assitant
Why Choose a career in Global Health - Part 3 (Nishita Matangi)
What qualifications do I need to meet to enter LLU and graduate with MPH in one year vs two years?
Students in the PUC BS in Global Health program with a cumulative grade point average (GPA) of 3.0 or higher will be considered for admission into the LLU School of Public Health for one more year at LLU for a Master of Public Health degree with a major in Global Health. See and work with the Global Health advisor for more information.
What can I do with a degree in Global Health?
A degree in Global Health will provide you with an expansive introduction to the field of public health. Global Health professionals can be employed in a variety of settings in both the private and public settings such as hospitals, private and non-profit organizations, and health agencies such as UNICEF, FEMA, ADRA, Maranatha and the UN are all examples of organizations that can utilize individuals with an in-depth knowledge of Global Health. 
A BS in Global Health can lead to many careers or paths, including the following: 
Health educator 
Health promotion specialist 
Community health worker 
Program coordinator 
Community Surveyor   
Program analyst 
Research Assistant 
Platform for continuing education in medical, dental, pharmacy school or master's degrees 
Continuation in Master Public Health Degree (MPH) and specialization for one year at LLU or additional years at another university.
I love science and health, but I am also interested in other fields. Is Global Health still right for me?
"Global health is a highly interdisciplinary, rapidly evolving field that spans health sciences and also bridges a broad range of academic disciplines, including agriculture, sociology, business, engineering, environmental sciences, law, English and psychology." National Center for Biotechnology Information (ncbi.nlm.nih.gov) 
There are countless ways that you can combine a study in Global Health with other interests for a prosperous career path! Here are some examples:
If you are interested in writing and English, you can work as a policy maker or grant writer. 
If you are more business minded, you can own or manage a non-profit health agency.  
A student interested in education can affect individual and community health as a health educator. 
If you have a passion for economics, you can share the understanding of global economics. 
A student interested in psychology & research can use the systematic analysis to increase understanding of complex global health problems, issues, and behavior.
Your strong math and analytical interest can lead to epidemiological research. 
If you are drawn to international relations, you can work with a humanitarian aid agency on Global Health initiatives and advocacy.
Will I be able to find a job with a Global Health degree
According to the Department of Labor and Statistics, employment of community health workers is projected to grow 13% from 2014 to 2024, faster than the average for all occupations. Growth will be driven by efforts to improve health outcomes and to reduce healthcare costs. Organizations which mostly employ graduates with a Master's in Global Health are as follows:
Government Agencies
Non-governmental organizations (NGOs)
Disaster relief organizations
International aid and development agencies
International health organizations
Research and academic institutions
Refugee health organizations
| Job Position | Average Salary | Job Growth by year 2022 |
| --- | --- | --- |
| Community Health Official | $38,180 | 25.1% |
| Health Promoter/Educator | $55,260 | 19% |
| Health Program Manager | $103,680 | 23.2% |
| Global Health Professor | $112,950 | 36.1% |
| Mental Health Counselor | $43,990 | 28.5% |
| Epidemiologist | $74,120 | 10.2% |
Data reported from the U.S Bureau of Labor Statistics (BLS) (September 2021)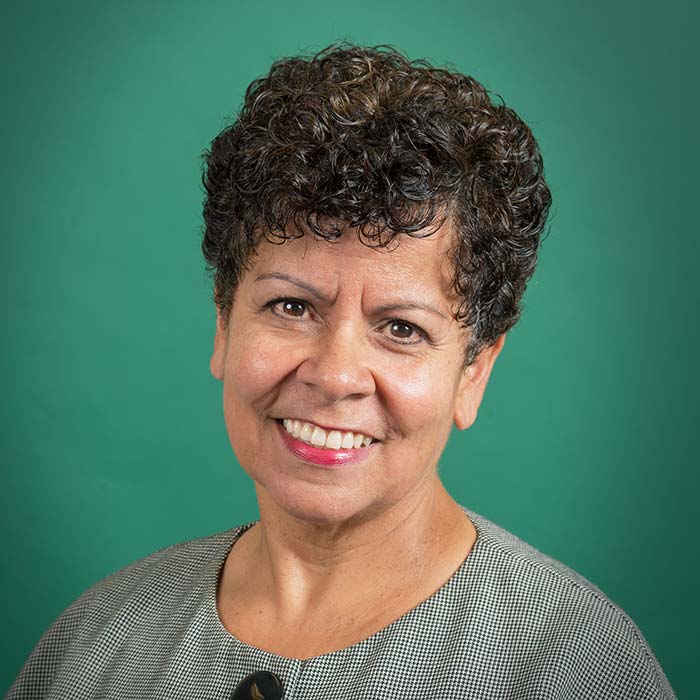 Nancy Jacobo
Director of Global Health
If you have questions about the Global Health Program you can contact Nancy at njacobo@puc.edu.