Teaching & Learning Center
Staff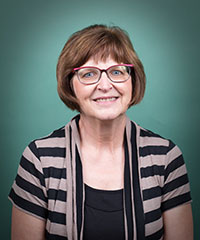 Judy Cushman, M.S.,
Disabilities Support Service Coordinator
Office: TLC
Phone: (707) 965-7688
Education:
BA in Religion from Walla Walla University
MS in Marital and Family Therapy from Loma Linda University
PPS Credential from La Sierra University in School Psychologist
Biography:
Judy Cushman, our new Disabilities Support Services Coordinator, has been working as a school psychologist for the past 17 years and mentoring students at WWU on academic probation for the past 9 years. Her goal at PUC is to provide students with what they need in order to be successful in the coursework and ultimately graduate. This would include assisting students with documented disabilities to achieve equal access to learning, arranging accommodations for individuals with physical, psychological, or learning disabilities, and providing support to the faculty and staff working with these students. This means working closely with all the different departments on campus.