Local Churches
Pacific Union College Church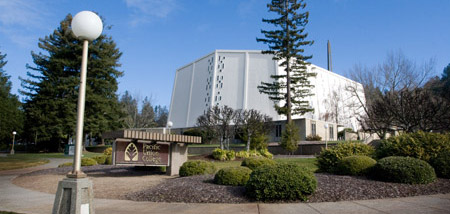 A faith community for both students and long-term Angwin residents, the PUC Adventist Church is located on campus and is is a rich resource for connecting with God and each other. The PUC Church now provides two services with distinct styles, called The Majestic and The Gathering.
Many activities and programs at the PUC Church are either specifically geared toward students or are open for students to join. Community interest groups are also being formed for everything from knitting to prayer to book clubs.
Other Churches
Other Adventist churches are located in Calistoga, Deer Park, Napa (English, Korean, and Spanish), St. Helena (English and Spanish), and Yountville. To find churches of other denominations in the area, you can use the Church Angel directory and search the towns of St. Helena, Napa, and Calistoga.