SA Officers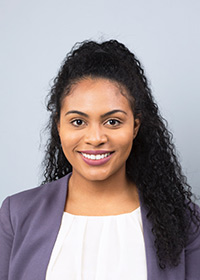 Taleah Tyrell
President
B.S. in Biomathematics/ Minor in History/ Pre-Law
In choosing an institution of higher learning, Taleah Tyrell had two criteria in mind: an academically challenging atmosphere, and a Christian community, PUC fit both. She chose to study Biomathematics because she believes applied mathematics and the law can work closely together.

After attending PUC for two years, she felt compelled to make the PUC community better. In 2015, she served as Student Association Executive Vice President and she is excited to return this year as President. She hopes to encourage communication between administration, faculty, and students. She also hopes to make students more involved in voicing their concerns and making changes around campus. This year's theme, "Discover" is an invitation for all those at PUC to adventure, learn, and think outside the box. Taleah has always been passionate about social justice and for her special project, she hopes to bring awareness to modern day slavery and encourage dialogue and mindful purchasing of goods.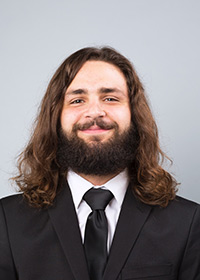 Jimmy Jordan
Social Vice President
B.S. in Marketing Communications
After a year at community college, James transferred to PUC. During his first visit for College Days, he immediately fell in love with the campus and the atmosphere around it. Jimmy knew right away that PUC was a place that he would be willing to call home. His goals for this year are to create events that will make students excited and proud to be at PUC. He wants students to look forward to the weekend, not only to get a break from school, but also because they know there will be an awesome event happening.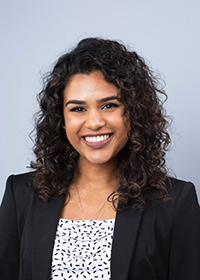 Cynthia Augustine
Financial Vice President
B.B.A in Finance
Cynthia started her journey at Pacific Union College in Fall of 2013. She is a B.B.A. Finance major who is also part of the Honors Program. Cynthia has been involved in multiple activities around campus such as Clubs, Life Groups, and Student Senate.

As she serves as a Student Association officer this year, her goal is to work with the others on the team to create an engaging environment for PUC students while still systematically helping them stay within their allocated budgets. She also hopes to help students discover the wide range of academic opportunities and social activities that are offered at PUC and how to take advantage of those options all.

Upon graduation, Cynthia hopes to get her MBA and pursue a career in corporate finance.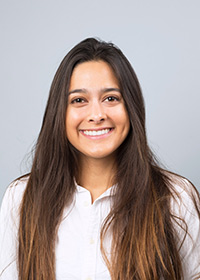 Stephanie De Mel
Executive Vice President
B.S. in Psychology / Pre-Med
Prior to last year, Stephanie knew little about Student Association and Student Senate. When she found out she could be a part of it, she immediately joined and found a true passion in serving her student body as a Senator. After realizing that many others didn't know that their voices and concerns regarding campus issues could be expressed, she made an effort to get all students involved in making PUC an even better place. This year, she has the opportunity to serve on the Student Association as Executive Vice President. She hopes to make significant changes that will positively impact student life. More importantly, she hopes to get students more involved in voicing their concerns and making changes that they want to see around campus.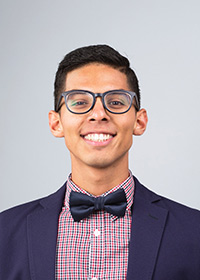 Kevin Galeano
Religious Vice President
B.A. in Theology
Kevin Galeano chose PUC because he hoped to find an environment where he could discover himself as well as discover God. During his time here, he was able to get closer to his goal by finding his home in PUC. He felt compelled to make a difference in the school's spiritual life because of the family that he found here. Kevin hopes to build an atmosphere that welcomes people to seek out a personal relationship with God that challenges them on a spiritual and intellectual level. Throughout this upcoming year he wishes to create an environment where students are able to discover others, Christ, and as a result discover the person they are meant to be. He believes that life in college is the pivotal point in life when students should be able to discover their true identity. His biggest hope is for PUC students to be able to find their true identity in Christ and form new bonds with people across campus and the world.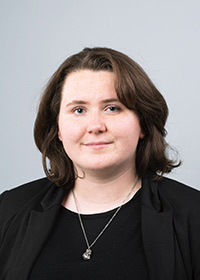 Ashley Cuber
Public Relations & Marketing Vice President
B.A. in Spanish/ Pre-Med
Ashley graduated from Upper Columbia Academy in 2013 and chose PUC as the logical step between high school and medical school. Although drawn to the art department her freshman year, she felt her adventurous spirit would suit her best in the modern language department where she frolicked through Europe while completing her year abroad in Spain. After returning to PUC in 2015, she felt prepared to be one of PUC's next leaders with a renewed spirit and fresh ideas.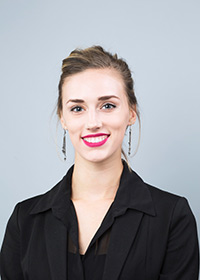 Rachel Ermshar
Video Producer
B.F.A. in Film and Television
Rachel Ermshar graduated in 2013 from Rio Lindo Adventist Academy, a Seventh-day Adventist high school in Healdsburg CA. She enrolled at PUC after taking year out of school, following a semester at SAU. As a freshman, Rachel considered a Health Science degree with a Pre-Med emphasis. However, after reevaluating her interests, Rachel fell in love with the art of film making. 

In 2016, Rachel ran for and was voted into the office of Video producer on PUC's Student Association team, where she will be producing video content for the student body. She is looking forward to the opportunities that the upcoming school year will present for everyone.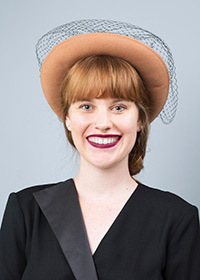 Katie Schmidt
Diogenes Lantern Editor
BFA in Graphic Design and BA in Spanish
Katie Schmidt transferred to Pacific Union College in 2014, after spending several years of study at the University of Montana and a year abroad in Spain. The change in school also brought a change of study, for though Katie has always been drawn to the arts, it wasn't until her first quarter at PUC that she gave into this temptation and decided to pursue a degree in art. She will graduate this spring with a BFA in Graphic Design and a BA in Spanish. As editor of the Diogenes Lantern, Katie is excited to combine the skills she has learned at PUC with her personal drive to create unique work and challenge the status quo. She is working with a team of talented artists who create quality work and will give the yearbook a fresh look. Together, Katie and her team will redefine the traditional purpose of the yearbook. When Katie is not working on the Diogenes Lantern, you will find her designing a collection of textiles for her senior thesis project, or thrifting at the nearest Goodwill.
Copyright © 1996-2017 Pacific Union College | All Rights Reserved.