Staff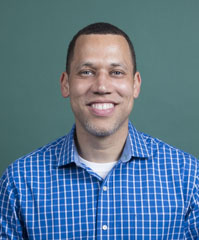 Jonathan Henderson,
Chaplain
Office: Service, Justice, and Missions
Phone: (707) 965-7191
Education:

Biography:
Henderson joined the PUC family as campus chaplain in September 2014. After graduating PUC in 1999 with a bachelor's in theology, Henderson began work at PUC Church, and then moved on to Campus Hill Seventh-day Adventist Church to lead collegiate and young adult groups. In 2003, Henderson became lead pastor of the Grand Advent Seventh-day Adventist Church in Oakland. A dynamic and enthusiastic speaker, Henderson ministers to the student body as the spiritual life coordinator on campus, organizing programming, offering counseling, and working with student leaders.
Copyright © 1996-2018 Pacific Union College | All Rights Reserved.