PUC Email: Office365 Forwarding
Forward/redirect email from PUC account to another email address
1. Login at webmail.puc.edu: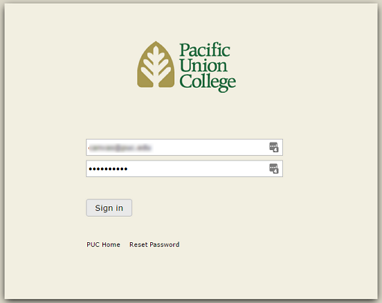 2. Go to the gear icon in the upper right corner and choose "Mail".

3. Under "Mail", "Accounts", choose "Forwarding" on the left side.

4. Click and fill out the "Start Forwarding" button with the address you want to forward to (i.e. someone@gmail.com)
All future messages will now be forwarded to the specified address.
You can undo this settings at any time if you would like to use the PUC email account.
Please note all the other email configurations that you can use within "Options".