Angel Johnson
, August 19, 2008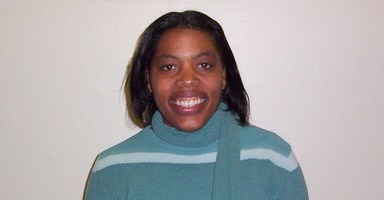 In the "Heart of the Bay," most commonly known as the city of Hayward, lies an oasis for troubled youth, La Familia counseling service. La Familia, an outstanding mission to disenfranchised and underprivileged youth, is run by a multilingual and courageous staff, which includes a PUC graduate. Angel Johnson, '93, a mental health counselor, is overseeing a classroom and is conducting group and individual therapy for six boys with Severe Emotion Disturbance (SED). Angel has successfully and enthusiastically filled this position since last November.

At PUC, Angel was one of the few women to venture into theology. After earning degrees in education and theology in 1993 from PUC, she completed another degree at Andrews University in the field of community counseling. Her education, she says, prepared her to acquire her position at La Familia. There, she daily helps her students set goals within what she calls a "classroom-based therapy." Her main task is to help each of them process emotions through individual and group therapy.

Though the professional therapeutic support is very adequate at La Familia, emotional and volatile outbursts are likely to happen at any given moment, since "an ordinary day" is unheard of at this counseling center. However, from the beginning of her work at La Familia, Angel has not let her fear of emotional outbreaks and unstable behavior from these boys intimidate her from performing what she does best — human interaction. As she stated, "I chose this job because I love talking to people….The staff there does not have an on-site security guard but God is my security!" Well said for a woman who is facing mild threats and verbal intimidations daily from her students. With the total composure and serenity that guides her actions, her influence has not gone unnoticed. "The boys have so far maintained decent manners without swearing at me!" she exclaims, regarding behaviors that can be commonplace toward other counselors. Her great Christian attitude has enabled her to establish a bond with these six boys.

As Angel continues to impact her community through counseling, she keeps in mind three words that her religious background and PUC have taught her and on which she relies daily: security, trust and faith.