Teaching & Learning Center
Staff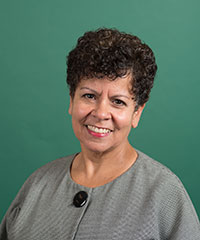 Nancy Jacobo, M.P.H.
Disabilities Support Service Coordinator
Office: TLC
Phone: (707) 965-7688
Education:
B.S. Dietetics LLU
M.P.H Nutrition
Biography:
Nancy Jacobo, our Disabilities Support Services Coordinator, assists students with documented disabilities to achieve equal access to higher education. She arranges accommodations for individuals with physical, psychological, or learning disabilities. Nancy works closely with faculty and administration to provide students with what they need in order to learn in college.