Thesis Exhibition

Visual Arts Majors Thesis Exhibitions
May 14-June 11
Rasmussen Art Gallery, Pacific Union College


Student Film Festival

The 6th Annual Filmmakers of the Future Student Film Festival will be happening May 26th at the Cameo Cinema, 1340 Main Street, Saint Helena CA at 6:00 p.m.


Get Fashionable This Spring!

The Visual Arts Department will be visiting San Francisco's Legion of Honor Museum for Spring Museum Day.


Students Participate in Innovative Art Education

College students have long felt the burden of textbooks—their weight, price tag, and time consumption.


Grant Ordelheide: The Man Behind the Lens
He treks the globe, traveling solo with a 66-pound backpack and scaling mountains to connect with God from behind the camera lens.


Tim Wins at Indie Fest

"Adopting Haiti" Wins Best Documentary at San Diego IndieFest 2011.


The World Through Diana's Eyes
The design and photography major's artistic talent recently landed her a job as an assistant at Alan's Studio—a St. Helena-based firm run by photographer Gene Ivester.


Award-Winning Alumni Filmmaker Visits PUC

Film students at Pacific Union College felt a certain sense of pride as PUC alum Paul Kim, '04, showcased his knowledge and experience in documentary filmmaking.


Our Faculty Recommend…

If you are wanting to read up on the visual arts and add a book to your list of must-read books, then here are recommendations from a few of our Visual Arts Faculty.


Spring Student Exhibition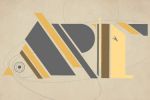 The first place winners in each category are...