Nursing & Health Sciences
Faculty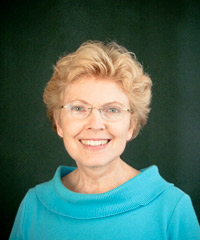 Joan Hughson, M.S., R.N.
Assistant Professor of Nursing
Office: Davidian Hall 116
Phone: (707) 965-7607
Faculty Since: 1998
Education:
B.S., Loma Linda University, 1969
Biography:
Joan P. Hughson, R.N., M.Sc., instructor, coordinates the skills lab and simulation lab, teaches a pharmacology course and is a clinical instructor. She worked for 15 years in acute care, 10 years in outpatient services, and the last nine years in the PUC nursing department.