Faculty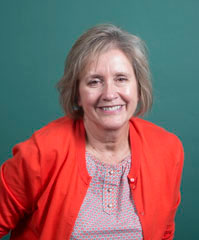 Georgina Barcelow Hill, Ph.D.
Professor of English
Office: Stauffer Hall
Phone: (707) 965-6612
Faculty Since: 2010
Education:
B.A. in English, Atlantic Union College
M.A. in Literature and Language, Andrews University
Ph.D. in English Rhetoric and Composition, Purdue University
Biography:
Georgina Barcelow Hill, Ph.D., specializes in rhetoric and writing, writing assessment, linguistics, and children's literature. She is particularly interested in the rhetorical strategies for explanatory texts and rhetorical choices for academic persuasion. Hill has taught at Andrews University and at Western Michigan University, where she directed the first-year writing program. She has been an active presenter at the Conference on College Composition and Communication. Hill serves as director of the Honors Program at PUC.
Copyright © 1996-2018 Pacific Union College | All Rights Reserved.