Business Administration & Economics
Faculty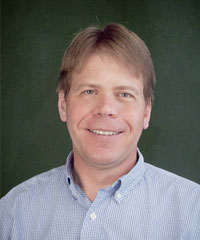 Keith Neergaard, Ph.D.
Professor of Marketing
Office: Irwin Hall 317 I
Phone: (707) 965-6523
Faculty Since: 1988
Education:
B.B.A., Pacific Union College, 1984
Ph.D., University of California, Irvine, 1994
Biography:
Keith Neergaard, professor, has taught at PUC since 1988. His teaching specialization is in marketing, economics, and management; and his research specialty is consumer behavior and services marketing publications. Dr. Neergaard has worked as a consultant, worked in the health care field and the defense industry, and taught at the college/university level. He enjoys tennis, golf, scuba diving, and traveling, and is a ski patroller at Heavenly, spending about 30 days a year there.