Faculty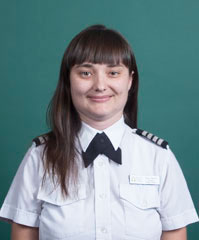 Kaye Varney, B.S.
Instructor of Aviation
Office: Flight Center
Phone: (707) 965-6219
Faculty Since: 2003
Education:
B.S., Pacific Union College, 2002
Biography:
Kaye Varney, director of PUC's aviation program and the Angwin Airport, is a graduate of PUC. Her favorite plane is the WWII Supermarine Spitfire, one of a few airplanes that have an elliptical wing. She also enjoys reading, camping, hiking, and various other outdoor activities.
Copyright © 1996-2016 Pacific Union College | All Rights Reserved.